Black Friday is one of the biggest shopping days of the year. For retailers, this day means a big rush to make sure they have enough inventory, lots of good deals, lots of employees, and enough energy to get everything done in a short 24 hours.
However, this is a nervous period not only for sellers, but for customers as well. That's why, the holiday shopping season can either boost your income and attract new customers, or destroy your brand reputation and reduce your customer base.

It is clear, as with any holiday season, that customer service agents will be overwhelmed with incoming requests regarding prices, stock availability, delivery times, return policies and so on. In order to gain loyal brand ambassadors during the holiday shopping season, your customer service must be able to listen and empathize with your customers. They also need to respond quickly to any requests, since your customers' expectations can skyrocket during the holidays.
The Importance of Excellent Customer Service

In such a competitive world, current eCommerce businesses should pay plenty attention to their products, pricing and promotions. Customer service is not an additional option, it is an essential part of your business. This is a special way to capture customer success as well as customer satisfaction, loyalty and increase customer lifetime value.
If you want to succeed in the ecommerce business, your number one priority should be to make every customer feel exceptional. And the easiest way to perform this is to offer excellent customer service. The key goal of excellent customer service is to go the extra mile to meet  customers' expectations. And providing customers with a great experience is the number one retention marketing strategy.
Ecommerce companies often underestimate customer service.  They think since they are not a physical store, customer service is optional. However, your online customers may still have questions and concerns, just like shoppers in a brick-and-mortar store. And unlike a physical store where shoppers can go if they can't reach someone on the phone, your online store may lose a high number of customers in case you are not ready to provide them with the information your potential buyer needs in order to make a purchase.
The best solution here is to do your best to ease their worries by making sure someone on your team is always available when something happens. If you don't, the probability of losing conversions on your site may increase.
Most companies that ignore the importance of online customer service will have to fight for their reputation and customers several times harder and longer than those that have satisfied customers. No matter how the business works and what the quality of your products is, the most important thing is how you treat the customers. And the ability to meet their demands will have a huge impact on how successful you can be.
While providing excellent online customer service can seem a bit complicated, it's quite easy to provide an enjoyable experience that will inspire your consumers to come back.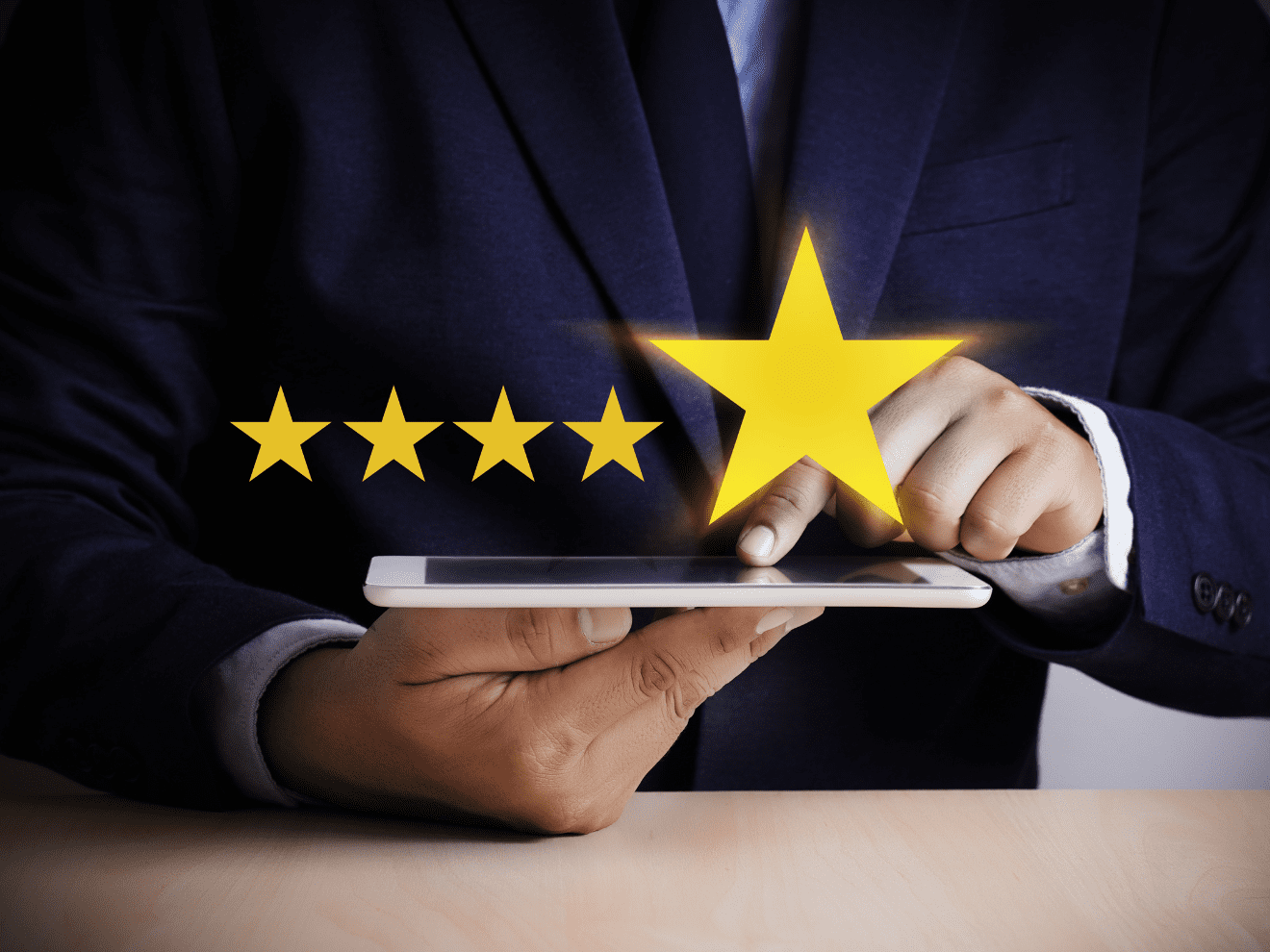 Get your customer support team ready for a flood of requests and questions since Cyber Monday and Black Friday online shopping is just around the corner. A significant increase in your web traffic and high demand for support is a perfect opportunity to make a great first impression and increase  your customer retention rate in the long run.
5 Tips for the Great Customer Service during Black Friday
And now let's take a look at the best tips you can implement to reach excellent customer service during Black Friday online shopping period.

Use modern customer service apps or software.
Communicating with different people and working with their requests on a daily basis is quite challenging. But what do you think about dealing with customers on busier days like Black Friday and Cyber Monday? Without the proper tools, even the best teams can fail.
Current market offers a lot of solutions for your Shopify store that can help your team improve  
Help Desk systems help to collect all your communications in one place for your convenience so you don't have to switch between different channels. These apps also provide you with different features which allow you to better manage your work process.
Using the Help Center app you will be able to provide your customers with quick responses and save both time and effort.

Improve self-service options.
Nowadays, there are many customers who prefer using the self-service  option more than contact customer service. For example, a detailed and easy-to-navigate FAQ page can be a great resource for both customers and your team during the holiday shopping season.
Consider creating an FAQ page for your store, or if you already have one, check with your customer service the list of the questions and update them with the latest information to avoid the duplicate requests during Black Friday.
Providing your customers with the self-service options can significantly improve customer experience, and reduce customer support time by allowing your website visitors to find the necessary answers themselves.
You can use different apps to build your FAQ page for your Shopify store. Amazon Web Services FAQ page is a great example.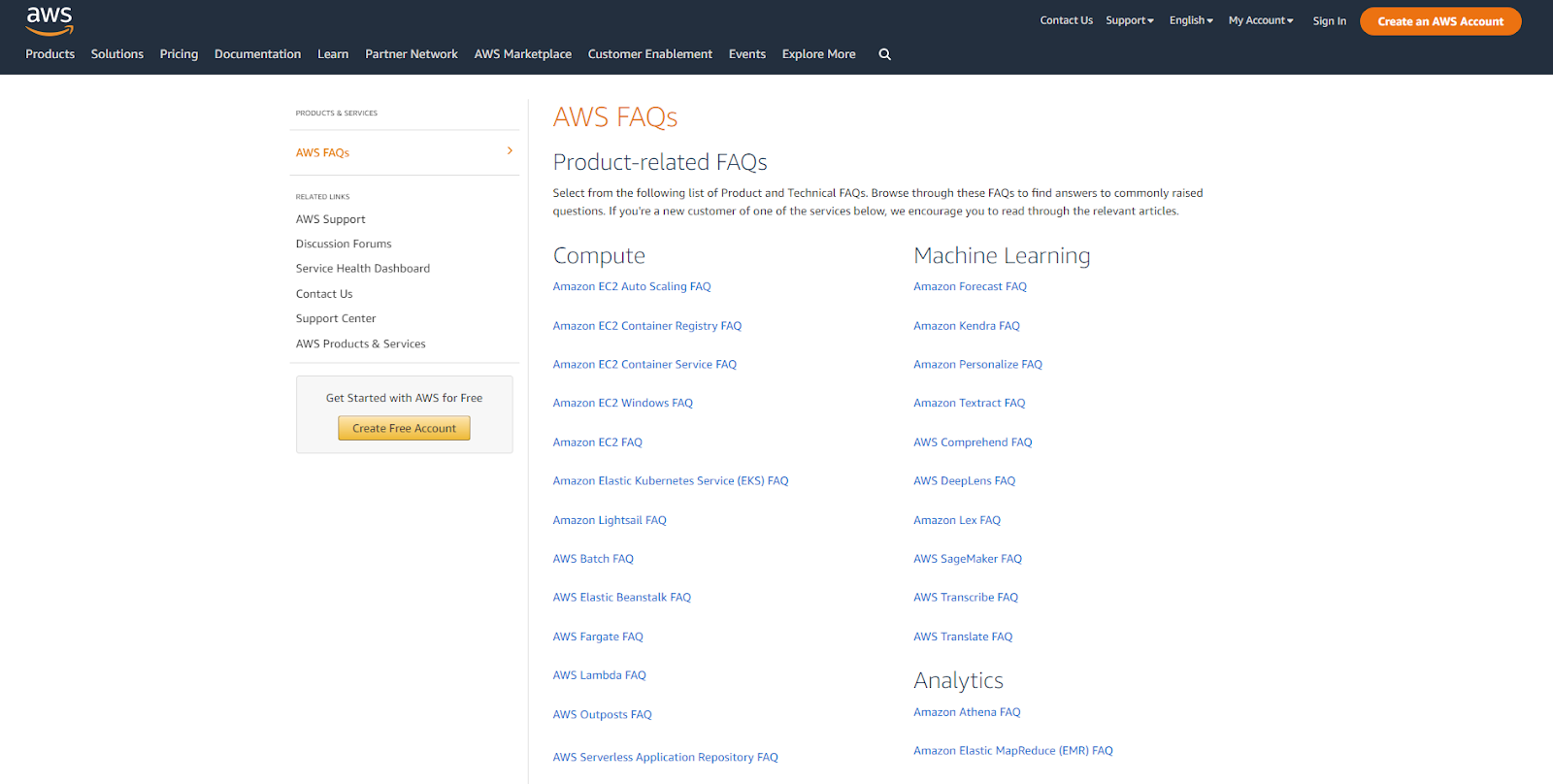 Prepare common responses.
When Black Friday hits, you will most likely notice that your team gets asked the same questions over and over again. You can make their job easier as well as speed up responses by including responses to common questions in your customer service plan.
Questions can include things like shipping costs, how long does it take to ship, what is your return policy, what is my order status and more. Useful tip: these answers can also be posted on the FAQ page for customers to find the answers themselves.

Include live-chat and chat-bot.
With its practicality, Live-Chat allows you to provide a comprehensive customer service, making it easier to quickly provide individual answers and improve the quality of customer service.
Live chat provides a more reliable way to build relationships with your customers by building momentum to reach them strategically as they browse your website. By doing so, you increase the value of the experience itself and your product or service, increasing the chances of landing more and better deals.
As with live-chat, a chat-bot provides real-time assistance to customers. But the main difference is that a chatbot is an automated system that does not require human participation. Chat-bot answers common questions in seconds. It also has the advantage that it can support multiple customers at the same time. It can actively pop up to ask site visitors questions through various triggers that you have set up yourself.
Providing 24/7 support is an important customer service option, especially during Black Friday online shopping. And if you do not offer 24/7 customer support, chat-bots are the best decision since it can provide your potential customers with the opportunity to get answers at any time.
With the help of chat-bot, your team will be able to save more time and energy and focus on more complex issues that require human input, instead of having to deal with repetitive requests over and over again.

Customer transparency  means honesty and integrity in all communications with clients. This includes informing the customer of both the good news - "Your order has shipped!" and the bad news - "We made a mistake, we are out of stock at the moment."
Transparency creates trust, customer experiences that build trust goes in a straight line to customer satisfaction, and a satisfied customer will remain loyal.
How to be transparent with your customers?
There are a lot of tips on how to build a transparent relationship with your customers. Let's take a look at some of them.
Build trust within the company. The first step to achieving transparency in customer relationships is to achieve it within the business itself. It is impossible to have a transparency policy towards clients if it does not exist in the corporate culture. Transparency should be from top to bottom. Employees need management to be open and honest with them before they feel free to be open with customers.

Pricing. Don't fool customers with pricing. Nothing breaks a customer's trust faster than being told one price and then discovering that the price has changed. If gaining and maintaining customer trust is a priority, full pricing transparency and truthful change notifications are an absolute must.

Data collection. Most companies passively collect customer data. Data such as a customer's purchase history or browsing behavior on a company's website is entered into a database. The CRM system keeps track of a customer's purchase history and web analytics gives business insights into customer browsing behavior. And that's okay; a company that doesn't collect this data has gone crazy. But it's important to be honest with customers about what data a company collects and for what purpose, and to provide an opt-out option if the customer doesn't like it. Companies should never sell customer data without permission.

Never stop communicating with the customer. The essence of any successful relationship is close communication. Social media makes communication easier, as it is where customers spend a lot of time. Companies should not lose sight of extensive communication with their entire customer base. Regular press releases are a great way to stay up to date with clients. The dialogue with the customer is also important. At every step of the customer interaction, companies should encourage the customer to provide honest reviews.In turn, companies should respond to these reviews in a timely and comprehensive manner. Communication is a way to make your customers feel more valued.

Don't lie to your customers. People appreciate honesty in any relationship. Therefore, in dealing with a client, it is very important to remain honest and not to promise something that is out of your control. If you experience supply chain delays, let your customers know so they can prepare. They are more likely to give you a small favor if they feel "in it together" with you and understand that you are doing the best you can as a business owner.

To Sum Up
We hope these tips will help you build relationships with your new customers so that they continue to support your brand for a long time. Just to remind: Black Friday marketing strategy is not only about the campaigns you run over the Black Friday weekend, but also about how to keep new customers coming back to you again.

Implement these tips and get your customer service ready to take advantage of every opportunity that comes your way with the Help Center App!