Customer care plays a key role in the success of your eCommerce business. First and foremost, customer care includes providing the best possible experience and improving customer satisfaction with the business, as well as its products, services and brand. Instead of just selling products, good customer care ensures that they are taken care of, their needs are listened to, and they are assisted in finding the right solution.
Customer care is the link between customers and your business. When developing a business, there are many factors to consider, including customer care.
If you think that investing effort, time, and budget into customer care does not make sense, you are greatly mistaken. As mentioned above, customer care is a direct connection with your customers. Your customers are the people who, if they don't like your service or product, will go and find it elsewhere, making your business unprofitable in the long run.
In this article, we will try to convince you of the importance of customer care and provide the best examples that you can apply.

What is customer care?

Customer care determines how people are treated when they interact with a brand. This includes all experience with the company and its employees before, during and after the purchase. Customer care is an important aspect of customer service as it helps to build an emotional connection between the customer and the brand.
Customer care is not measured in the same way as customer loyalty or success. Things like loyalty and success are a by-product of taking care of your customers. Obviously, it's impossible to build a trusting emotional connection with your customer base if you're too focused on measuring it.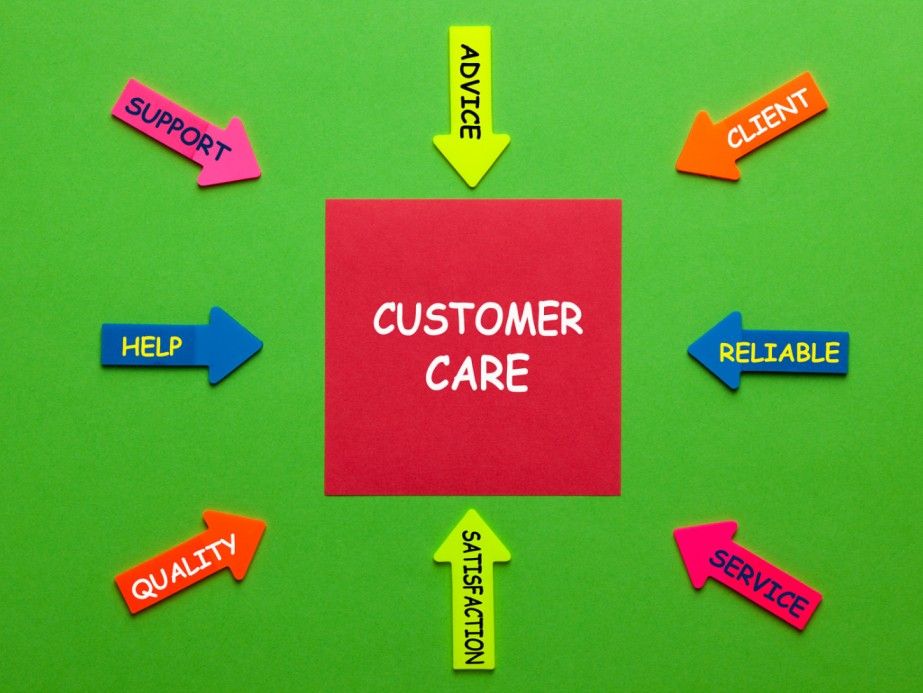 Customer care goes one step further by ignoring metrics and instead investing entirely in your customers' goals and needs.

Customer support vs customer care

Some people use the term customer care interchangeably with customer support/customer service, but there is a difference. Let's break it down: customer support vs customer care - who is who?
Customer care is all about building a permanent relationship with the customer by providing a personalized experience and meeting their needs. While customer support is helping customers find, use, and troubleshoot a product or service. It also includes processes that provide a good customer experience and improve their satisfaction.
Business success and customer care are intertwined, and this is one of the reasons why many companies place more emphasis on offering excellent services to their customers.
Although customer care may seem obvious, it is an aspect that is easy to overlook as many companies spend a lot of time and money on advertising to attract new customers. Building a successful brand is more than just offering a service or promoting a product.
Customer care is important for every eCommerce business because:

Helps to deal with customers' complaints.

Appreciating negative feedback is one of the best things you can do as a brand ambassador. It may not be easy, but responding positively to such complaints and feedback is critical to the success of your business. Make a sincere apology to people who are dissatisfied or disappointed with your product or service and promise to do better in the future.

By investing the time and effort into developing your customer success team, you will increase your chances of retaining customers. It is much cheaper to retain customers than to attract new ones. Customers who keep coming back to your business are more likely to spend more money, which in turn means your business can spend less on acquiring new customers.

With public forums, review websites, and social media platforms, the price of one bad customer service is much higher than it used to be, and your business can collapse due to poor customer care. The way you take care of your customers affects the overall conversion rate. Positive reviews and feedback have a positive effect on your sales, which is why customer experience should be high on your priority list.

When people contact customer care, they expect to be treated with a certain amount of respect. Charisma and a helpful attitude is the first step to creating a quality service. Even if the waiting time is too long, when customers realize that someone is treating them well and answering their every question, they will reciprocate. They will tell other people who might be looking for the same service and encourage them to contact your company. Word of mouth is a very effective and free marketing tool that can bring more customers to your business than you thought.

5 Best Examples of Customer Care in eCommerce

There is no one-size-fits-all customer care. Here are some examples of great customer care to inspire you.
Since everyone has been forced to stay at home and practice social distancing during the coronavirus pandemic, physical stores attendance  has declined.
To cheer up the customers during the holiday season, Ralph Lauren created the RL virtual store. This digital approach has enabled their shoppers to make virtual purchases in their iconic stores around the world.
Customers can shop in New York, Paris, Hong Kong, Beverly Hills, and more from the comfort of their own home! Shoppers can navigate and select the products they want to buy.
And this customer approach worked! Their desire to create good customer experience and improve their satisfaction has netted them $783 million in profits.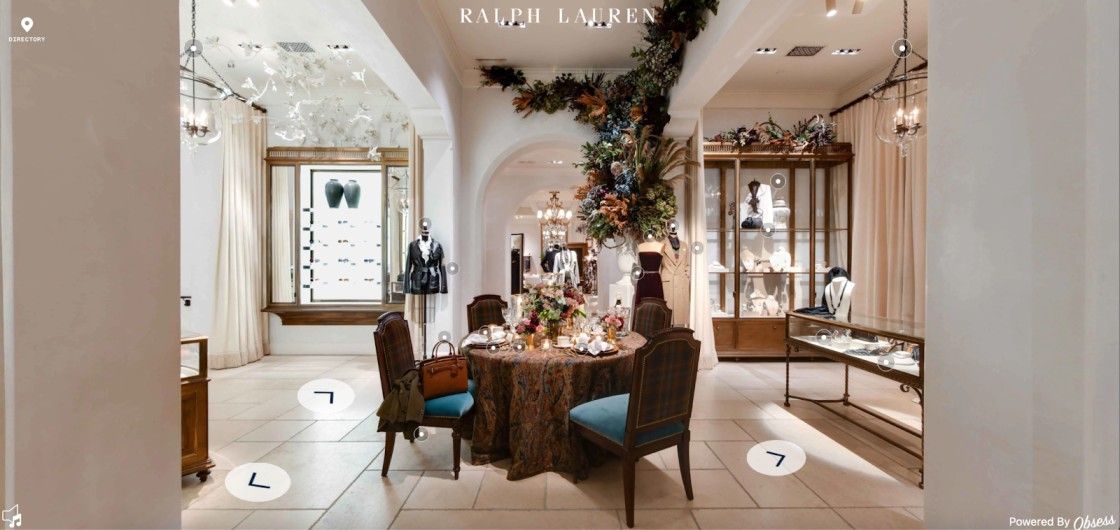 2. Adobe.
Technology sometimes fails. Adobe crashed due to some technical issues. And before they get customer complaints, they tweeted about the problem.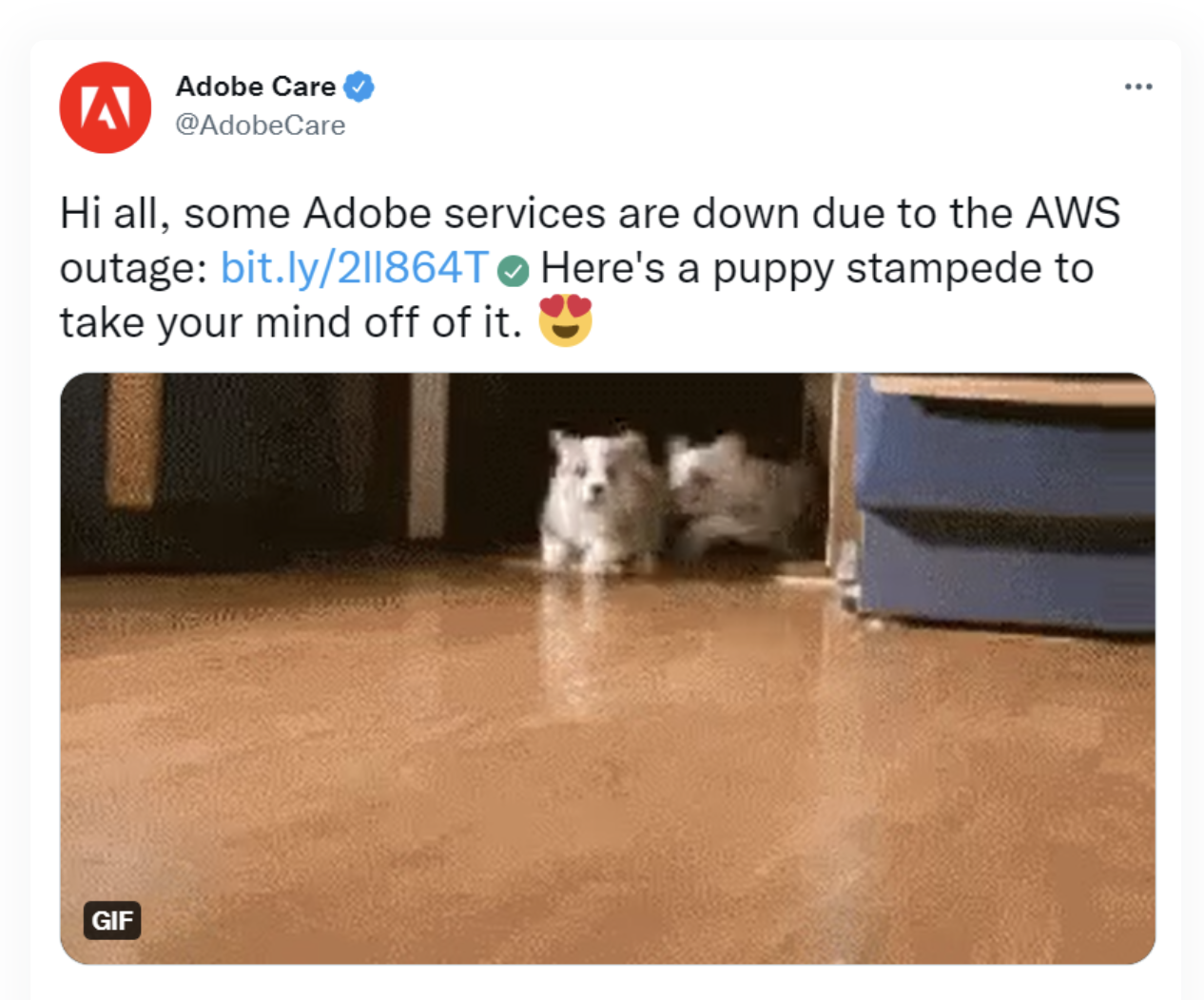 To lighten the mood, they included a video of a puppy stampede in their tweet. Although there are comments asking for an update, most of the customers have reacted positively to the puppies.
With a quick announcement of the issue and a light-hearted tweet, Adobe did a good job of providing customer support.

3. Spotify

Here, the customer care team gives customers a sense of value.  Spotify's support agents anticipate pain points or possible complaints by asking customers what features they want to see on the platform.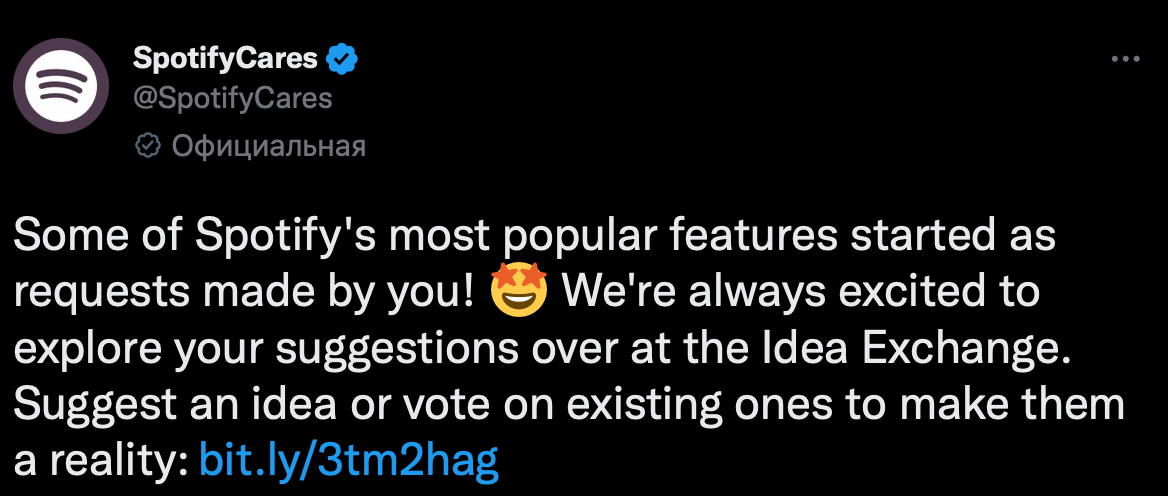 When customers click on a link, they are taken to a community forum where they can submit an idea. Other members of the community vote for it, and Spotify uses those votes to determine which features to implement.
By using this method, you give your customers a sense of control. By participating in discussions and voting, they understand that their opinion matters and that their needs will be met.

4. Tesla.
What if the CEO himself answered you? Is it cool? Definitely! We thought so too when we saw the CEO answering a customer's problem. Thus, consumers get the impression that the company is very serious about solving various problems.
Elon Musk just sent a message when problems with the car's software made Tesla owners worry.
As you know, founders and CEOs are busy people. But if a problem affects a large number of customers, management must intervene to resolve it and prove that they are taking action.

5. Zappos
Customer care should not only work when the customer has a problem. You can also express your gratitude to your loyal customers. For example, shoe company Zappos sent an existing customer a $50 gift card for another purchase.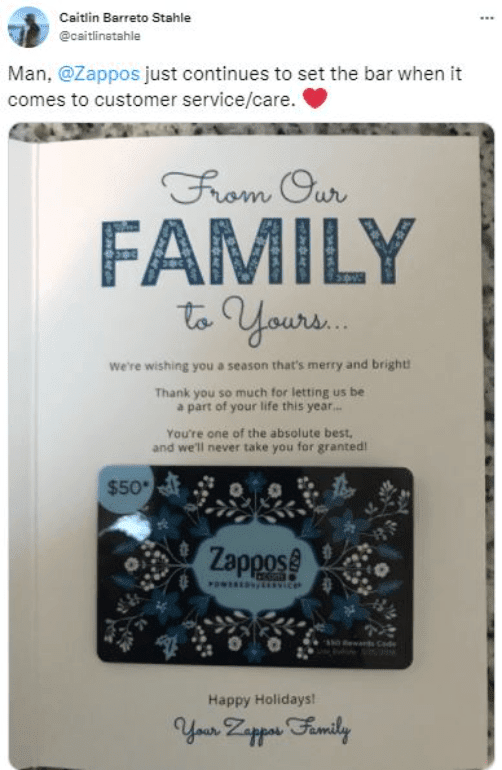 Gratitude to the customer is very important for customer retention. A special discount or a personalized thank you note may be enough to retain the customer and improve their satisfaction.
Conclusion

As you can see, customer care is always an important part of an effective customer service program. Try to do your best for your customers to create a strong emotional connection and let them know that you care about them and their needs. This will help you build a long-term relationship of trust with them. They may even praise you publicly about your customer service and help your business improve.
And the best tool to communicate with your customers is the HelpCenter app! It offers various features to improve your customer satisfaction and your business reputation. Start your free trial here.