You may also like:
---
---
The e-commerce boom and constantly growing customer expectations have once again proved the importance of the right mindset in business. Focusing primarily on product sales is no longer an option. What actually does the trick in today's business environment is putting customers first and sincerely caring about meeting their needs.
8 out of 10 shoppers who undergo poor customer service more than once tend to switch to a competitor. This figure makes it clear that the effort brands put into their customer satisfaction is what makes a company stand out from the crowd, making customer focus more important than ever before.
It means that if you were once allowed to fail, now those errors might not be so well received and even cause your business some serious damage in the future. Hence in this article, we will take a deeper look at the customer focus definition and go through some tips that can help you stay on top of the current customer-focused service trends.
What is customer focus?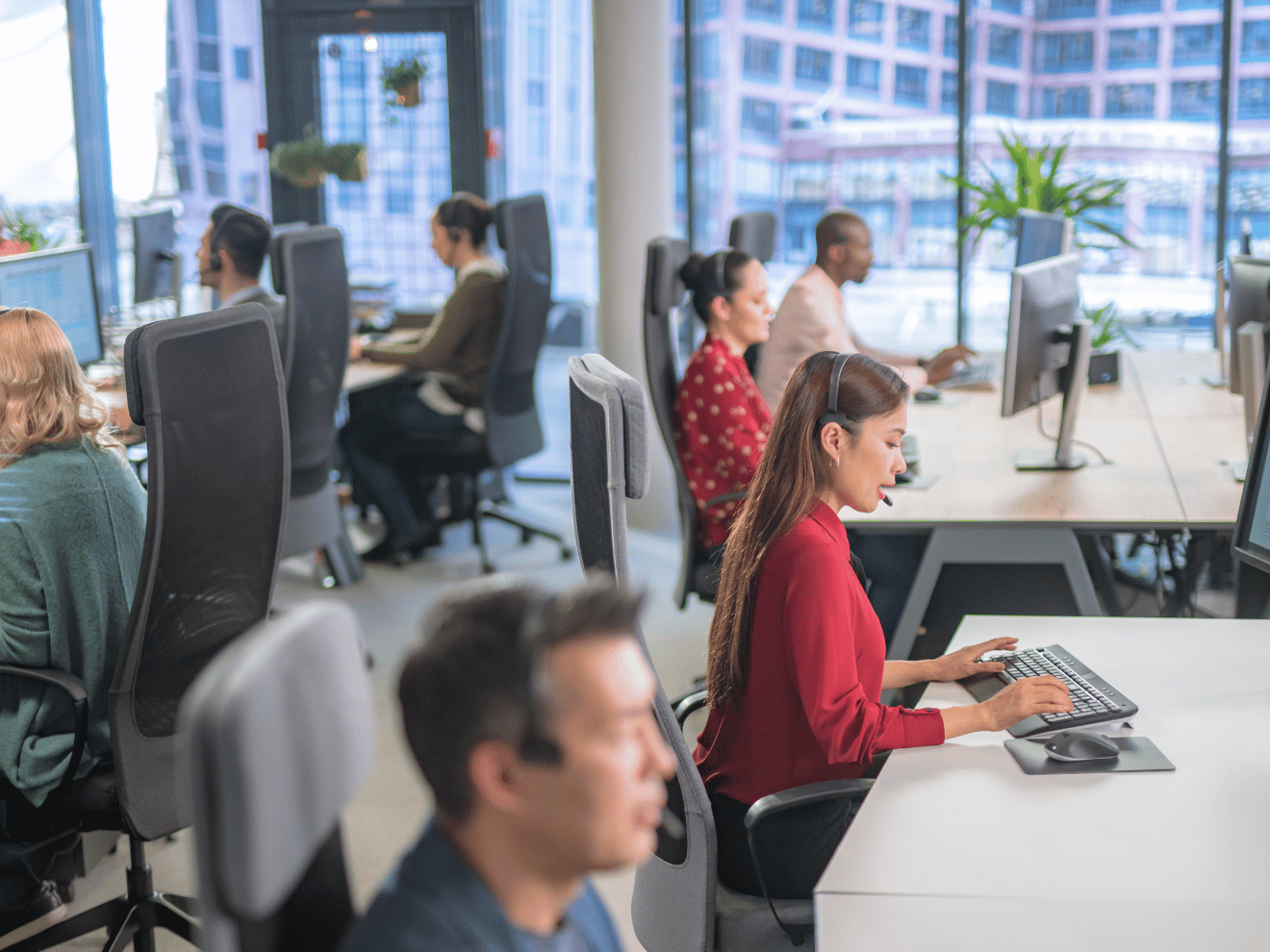 Customer focus, or client focus, is a company culture that prioritizes the needs and experiences of customers and puts them at the center of the decision-making process.
Some of the customer focus examples include quality customer support, developing the best solutions for clients rather than the best products in general, using various data to understand customer behavior better, asking for customer feedback and taking it seriously to improve, focusing on their satisfaction, etc.
Although client focus is usually associated with customer support and specific customer service skills, a customer-focused approach impacts all aspects of the business, from hiring the right employees and creating a pleasant work environment to a flawless post-purchase experience.
---
---
What are the benefits of customer-focused company culture?
So why is customer focus important for your business success?
Simply put, when your focus on a customer is company-wide, every department and each person works towards achieving the same goal - making the customer happy. Naturally, satisfied customers are what your business depends on and needs to thrive. Therefore, when done right, customer focus is a win-win situation.
Let's go through the benefits of customer focus in more detail:
Customer loyalty and retention. The main purpose of the customer-focused approach is to offer your customers the best possible solutions and tailor your services to fulfill specific customers' needs, increasing customer satisfaction. Satisfied customers tend to stay loyal and come back, which can (and will) significantly add up to your overall business success.
Higher profits. Continuing on the topic, selling to an existing customer who already knows your business is far easier than selling to a new one, studies show. The chances that you'll sell to someone new lie between 5% and 20%, while 60% to 70% of loyal customers wouldn't hesitate to buy again from a business that they trust.
Competitive advantage. With the competition this fierce, focusing on customers actually becomes a differentiating factor in e-commerce and can help companies stay at the forefront of this battle.
Motivated employees. Since people who work with customers are that one direct touchpoint with an "outside world," the way they feel about the company is crucial, too. A team that is happy with its work environment and the values that the business communicates is likely to do a much better job on a daily basis.
5 ways to improve your company's customer focus
1. Ask your customers for feedback and follow it to improve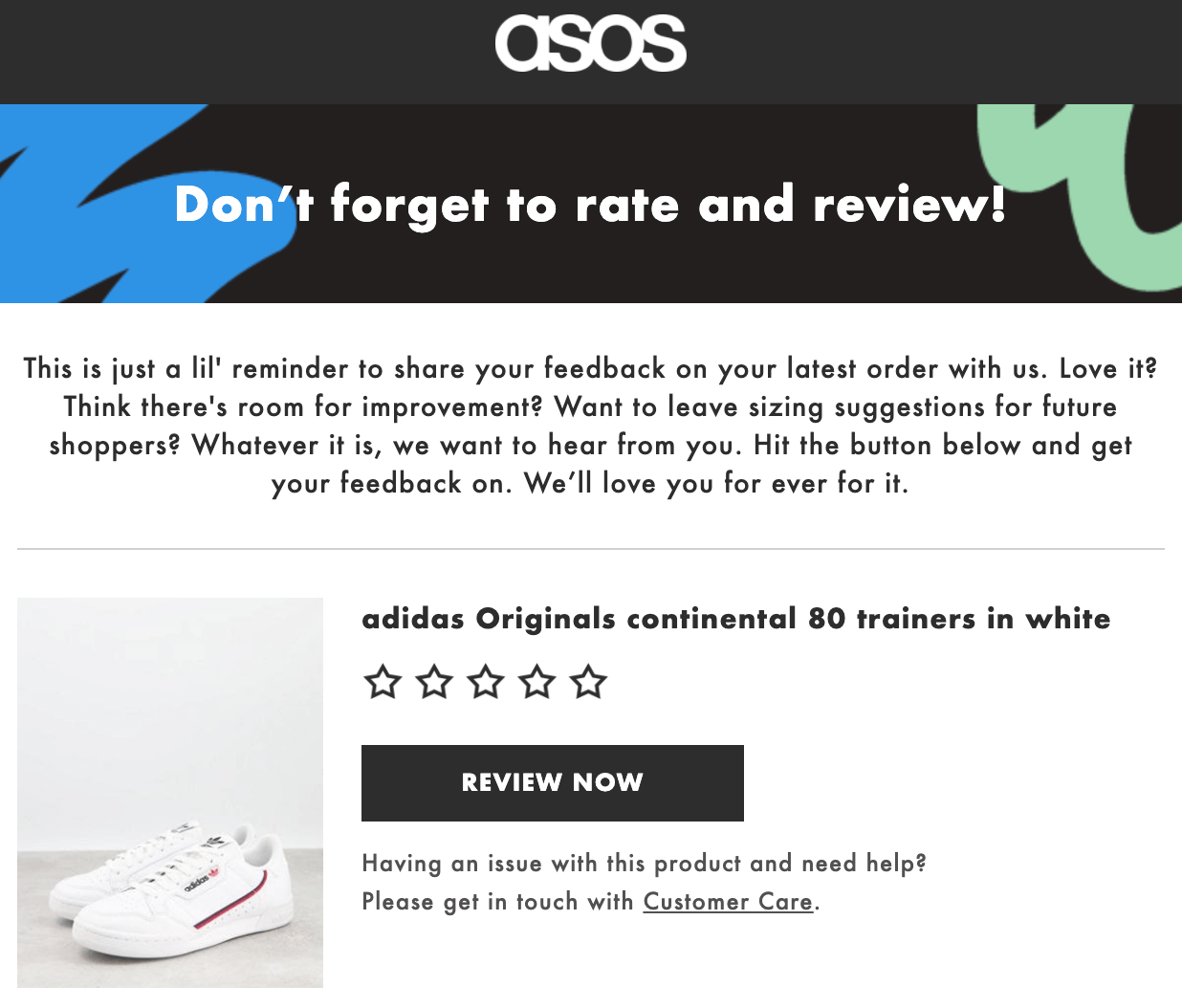 Keeping an eye on different metrics definitely helps to get a clearer image of how your customers behave in your store. Yet is there really a better way to understand how shoppers feel about your brand than asking them directly?
Surveys are a great way to gather this valuable information and turn it into a better experience for your store visitors. Metrics cannot always show specific customer pain points, and there can still be things that need your attention even though you're experiencing a steady growth in your sales numbers.
Whether the feedback you get is positive or negative (which can be one of the most important sources of learning), make sure to respond and let your customers know that you hear them. This way, they will be more likely to talk it out next time you need it, which will benefit both sides.
2. Promote a customer-focused approach across the company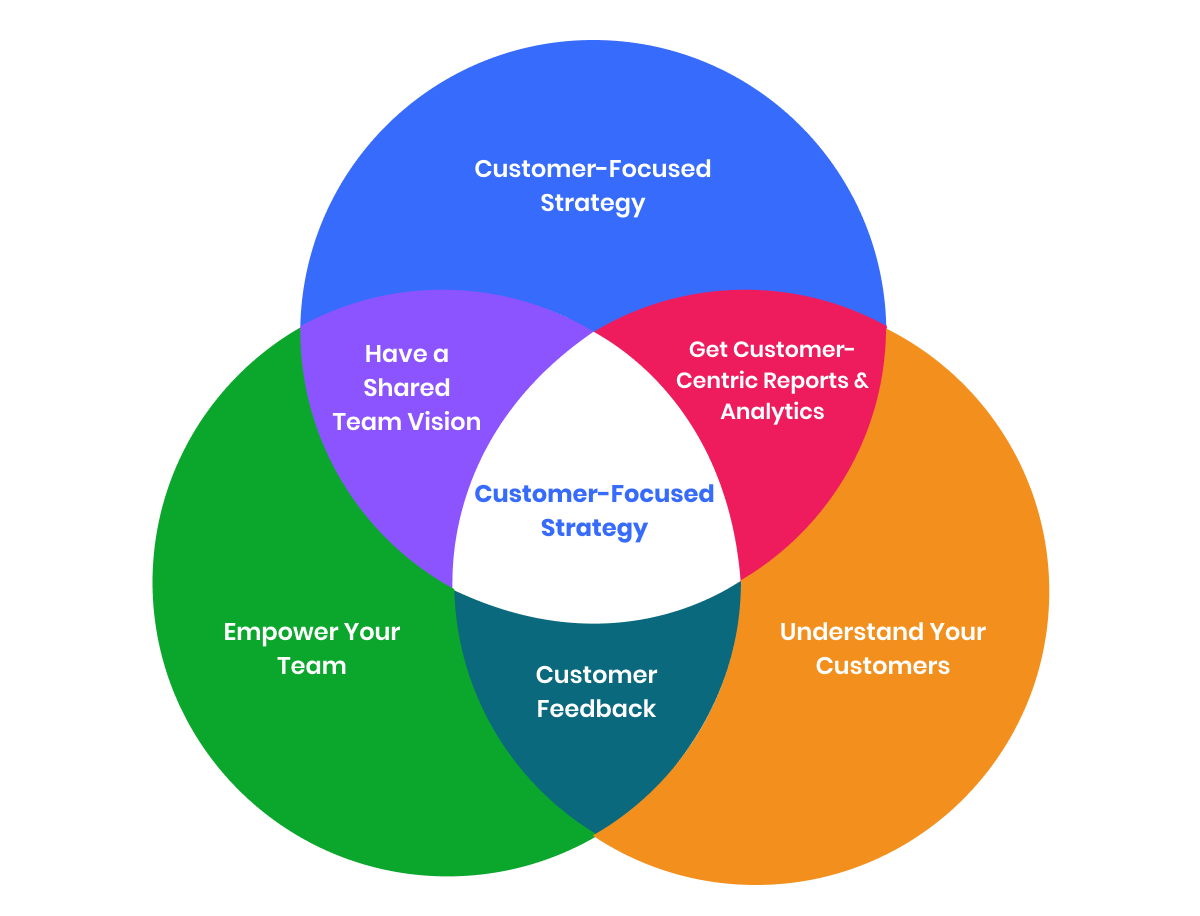 Although it might seem that the whole responsibility for making customers happy falls on the customer support team, that's not the best possible approach that e-commerce or any other business can take.
As Tony Hsieh, the CEO of Zappos, once said, "Customer service should not be a department. It should be the entire company."
This means that every employee, no matter their position, or any possible decision made in the company, should be made with a focus on customers, even if it seems that there's no direct connection between the two. Most often than not, there is.
For instance, rewarding the team once in a while would likely spark the feeling of being recognized for their efforts. Hence, employees will be encouraged to do their best at work, eventually reflecting on the customer satisfaction with a brand.
3. Take advantage of customer service tools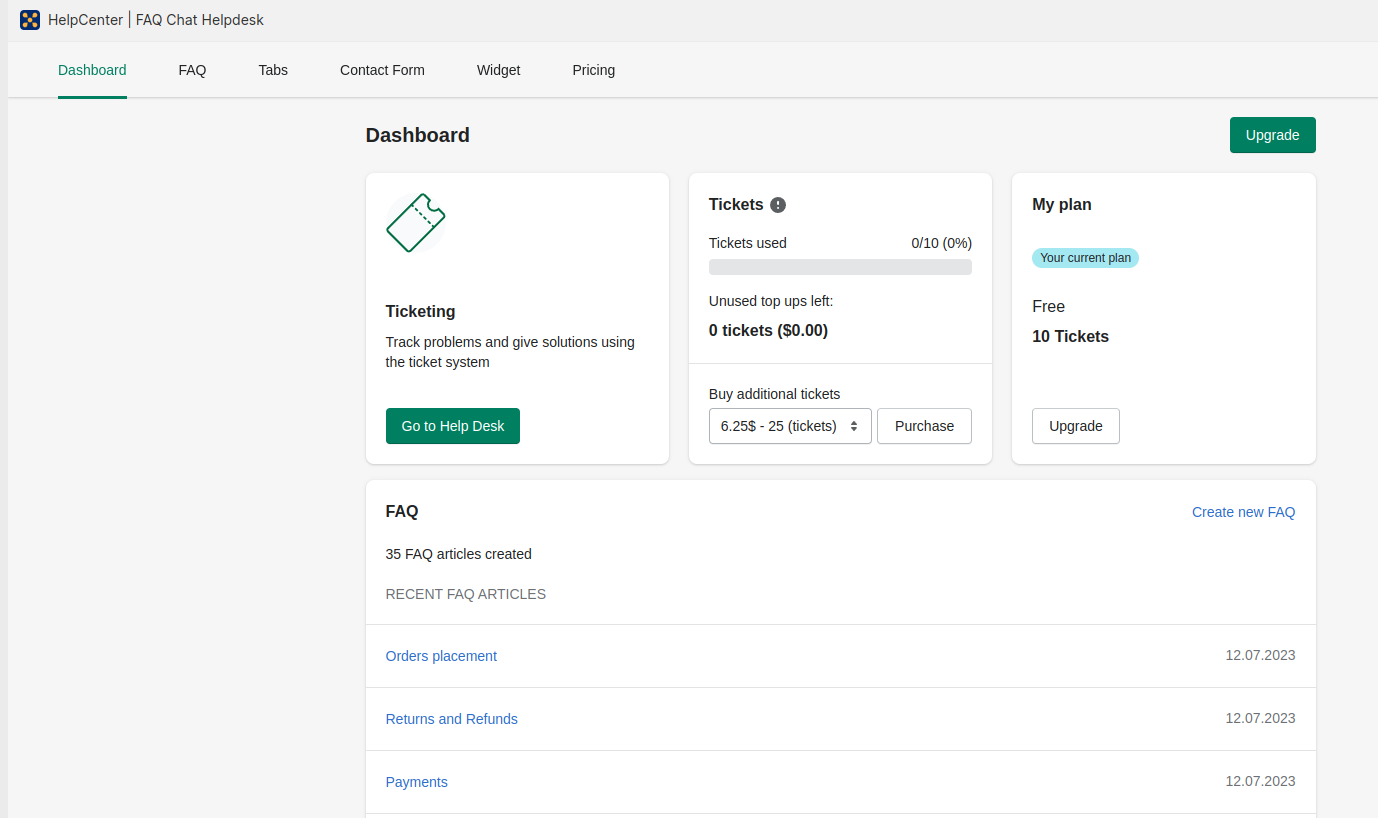 If you've ever tried a help desk or any other kind of customer service software, you definitely know the difference it can make for managing customer inquiries.
The right tools, such as HelpCenter app, can help shift the customer support team's focus from just serving a customer to actually helping them solve their problems since prioritizing tasks and answering requests become better organized.
Besides, such tools, let's take a help desk system, for example, can make it easier to meet other objectives that fall under the client focus definition. It becomes easier to manage multiple communication channels and meet customers where they are, personalize the conversations, boost customer engagement, and get a more comprehensive image of each inquiry, thus improving the quality of customer support.
Becoming more efficient in customer support means you're resolving issues more effectively, leading to a better customer experience - the exact thing a business aims for by implementing a customer-focused approach.
4. Follow the right metrics to offer the right solutions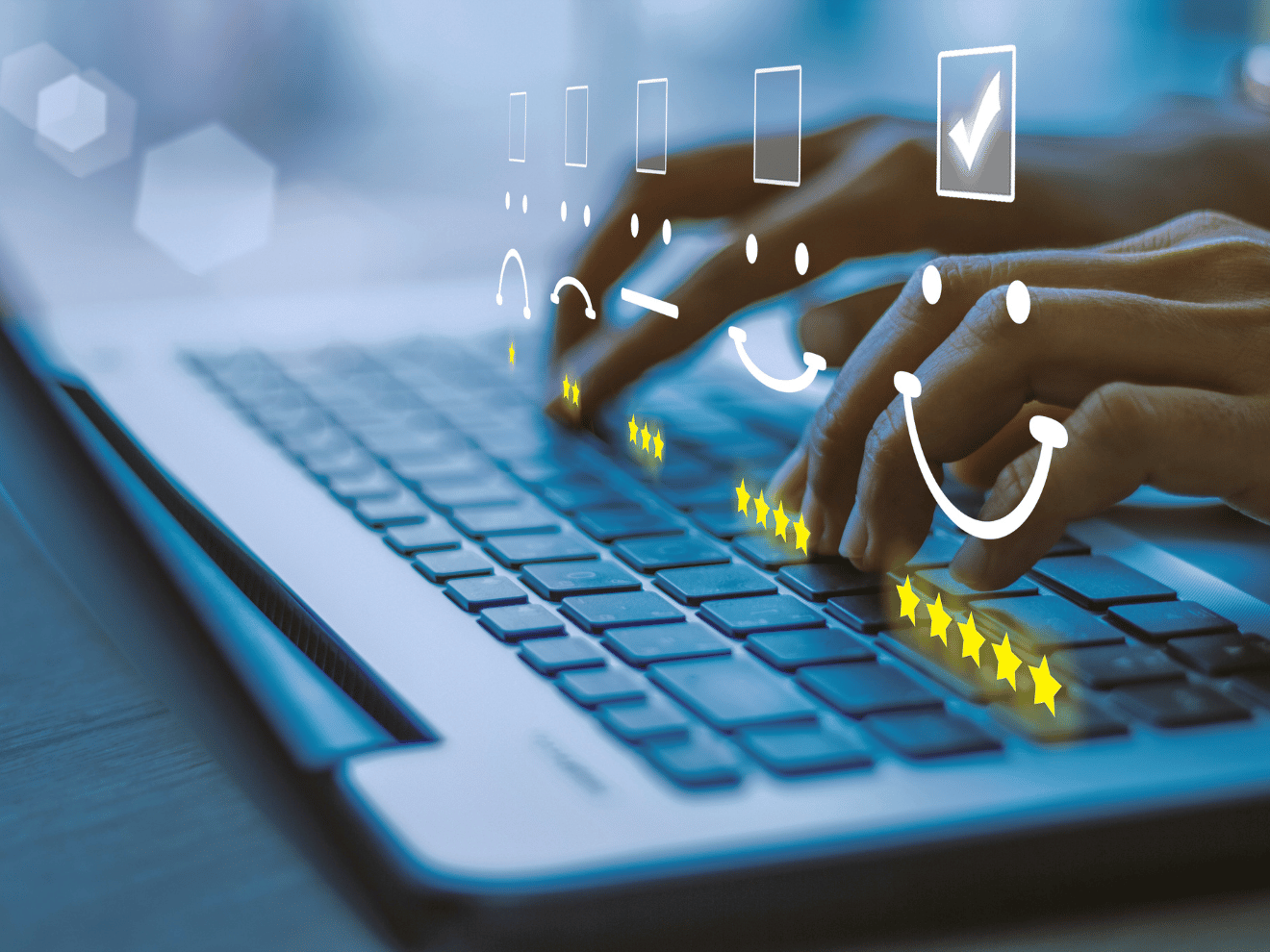 Instead of pushing sales to new customers, try focusing on retaining the existing ones who actually tend to spend around 67% more than new clients. Even if you're happy about your sales numbers, which, of course, is important, there's no guarantee that those customers will come back, and that is what also matters if you want to build a customer-focused company.
Here are a few metrics that can help you measure your customer satisfaction, follow your progress, and improve:
Customer satisfaction score (CSAT) – used to evaluate customer support experience, usually after the specific issue is resolved.
Customer lifetime value (CLV) – refers to the total amount of money a customer is expected to spend with a specific brand.
Net promoter score (NPS) – measures customer loyalty.
Customer retention rate (CRR) – identifies the percentage of customers that the company has retained over a specific period of time.
Customer churn rate – the opposite for CRR, customer churn represents the number of customers lost.
5. Invest in your front-line team's success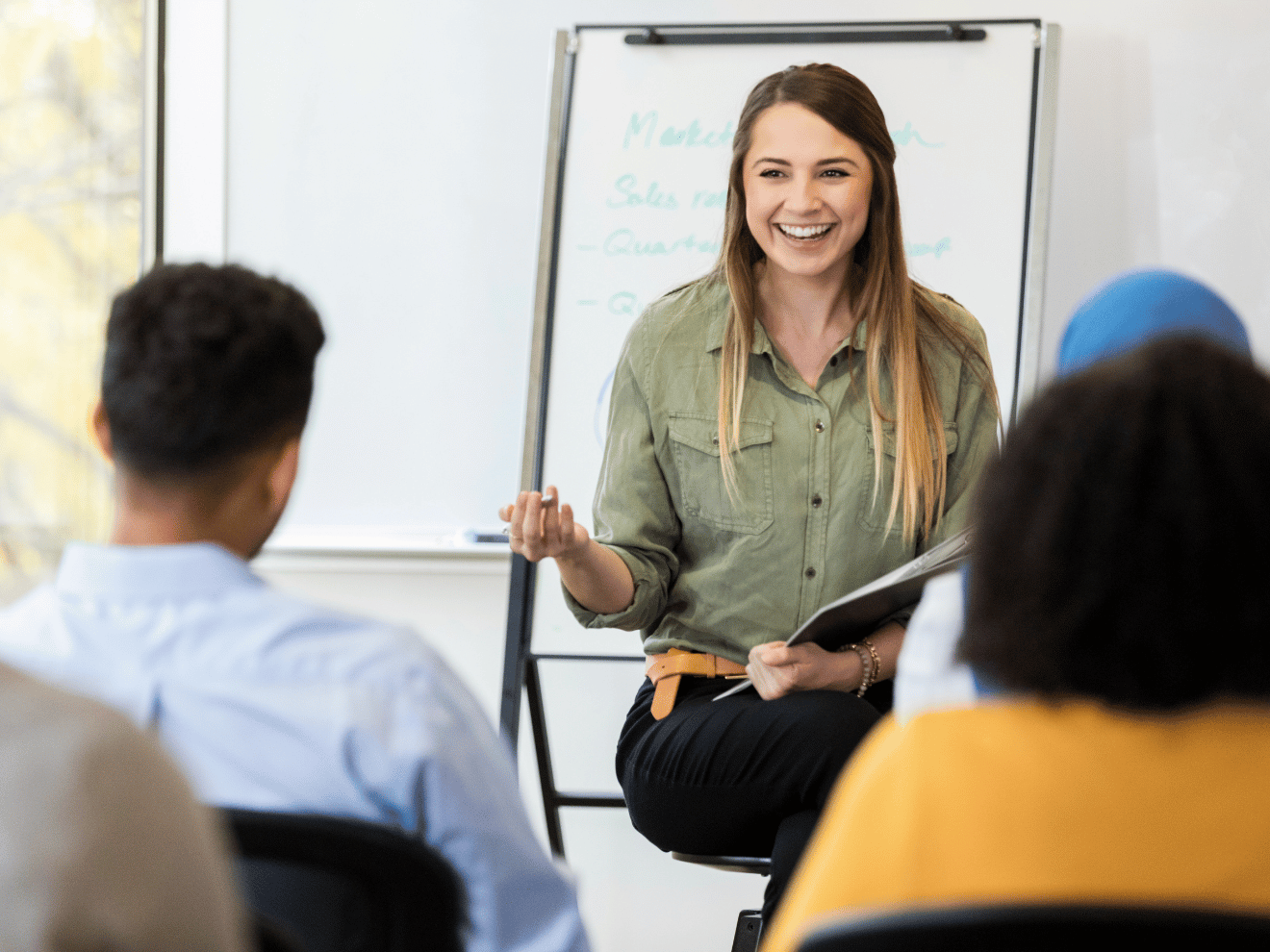 Although we've already established that the "burden" of maintaining customer focus should not fall on any specific team, it's still important to give that extra pat on the shoulder to those in the front lines of your business – customer support agents.
Motivating the people who directly interact with your store visitors can lead to business growth since great customer service is now more important than it ever was. It's actually what differentiates brands from each other and wins the hearts of today's consumers.
How to do this fully depends on every individual team. There are no certain rules to follow, yet you can always draw inspiration from others. Investing in training, nurturing career growth, creating incentives, encouraging teamwork, sharing positive customer feedback for inspiration, or showing empathy might be a good way of acknowledging their importance, thus boosting their motivation and productivity.
Customer focus example to follow: Zappos
Zappos tends to call itself a customer service company that happens to sell shoes, accessories, and clothes - and this should tell you how much they actually focus on the customer.
Even when you enter their website, the customer service option is right there under the company logo!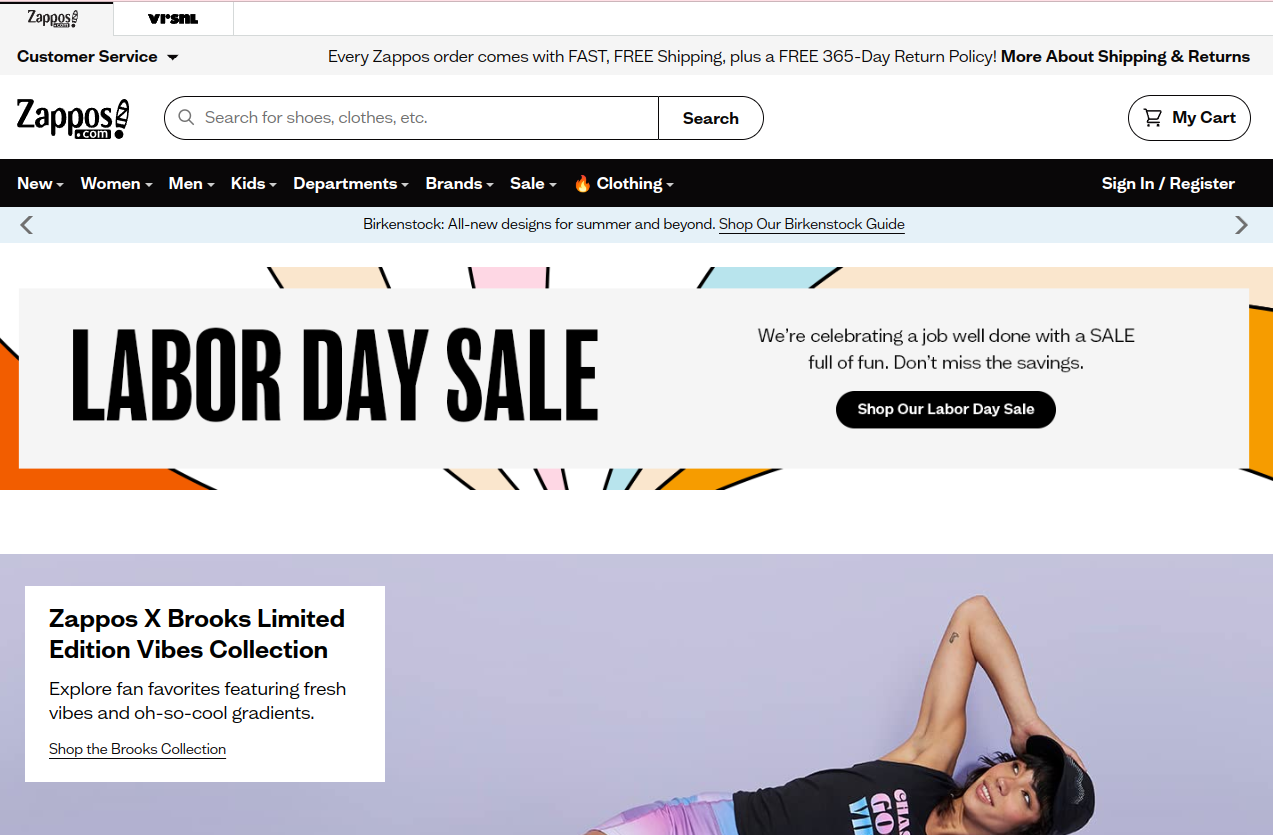 In the very beginning, the founders of Zappos had an idea to create a company that delivers happiness and provides the very best customer experience. Today, Zappos is one of the most successful examples of a customer-focused approach, actually offering tours to their headquarters for those who want to learn more about the company's culture.
How are they maintaining this, you ask? Well, they're basically following the points we've highlighted above. And, most importantly, every Zappos employee is expected to prioritize customer experience, regardless of their department.
There are four other things that they do:
Zappos releases a culture book every year. The whole team gets to write a few paragraphs about what Zappos means to them. The unedited book gives every employee an idea about the company's values and culture, also acting as a brand book.
Every employee follows Zappos' 10 core values. A while ago, Zappos' CEO reached out to his employees, asking for their input on the company's core values. Everything he's got was put into 10 core values that reflect on how Zappos should operate, including "delivering WOW through service," or "embracing and driving change," "pursuing growth and learning."
Candidates for a job have to go through a dual interview process. So if you'd like to work at Zappos, there are two kinds of interviews you'd have to go through - technical and "vibe," let's say. For Zappos, not only the skills that a candidate possesses are important but also whether or not they're a good cultural fit.
Zappos organizes a new hire boot camp. Newly hired employees have to go through a 4-week training program to learn about the company's history, its values, long-term vision, etc. They even have to talk to real customers over the phone, spending two weeks in a call center, regardless of the department they're in. This just proves the point that no matter what you do, you should still keep customers in mind.
Clearly defining its values, nurturing the company's culture, carefully selecting the people, and investing in their success - these are some of the key things that Zappos does to be one of the best examples of a customer-focused company.
Final words
It's not always easy to maintain customer focus and sometimes it also requires a lot of additional effort. This whole approach covers all layers of the company and suggests that every single employee would carry the same mindset.
Focusing on fulfilling the customers' specific needs and leaving them satisfied as a result can greatly benefit your business's bottom line and keep it ahead of the competition. And when the competition is this high, improving customer focus should become one of the top priorities for any e-commerce business.