The report projects that holiday sales from November 2023 to January 2024 are expected to range between $1.54 trillion and $1.56 trillion, reflecting more moderate growth compared to the previous year's increase of 7.6%, which brought holiday sales to $1.49 trillion.
While the tradition of heavy Christmas shopping persists, the way people shop for and prepare for the upcoming holiday season has evolved. Many now prefer the convenience of shopping from their couches or on-the-go with their mobile devices, intensifying the competition in the e-commerce landscape. Regardless of your business's size, a well-prepared online store can be the key factor that sets you apart from your competitors.
So, how can you achieve this? This holiday checklist for e-commerce websites provides essential tips to ensure a superior shopping experience for your customers and boost your revenue during the 2023 e-commerce holiday season.
9 tips to get your store ready for the e-commerce holiday season 2023

1. Ensure fast page loading speed
You may put a lot of thought into your website navigation, update the design and product photos using Christmas elements, leverage urgency to boost your sales, yet none of this will matter if you underestimate your website loading speed.
In today's world, customers are notoriously impatient and have a multitude of alternative options at their fingertips. If your store takes too long to load, they won't hesitate to leave. In fact, for every second your website loads faster, your conversion rate improves by 17%. Consequently, slow-loading websites are more likely to drive visitors away, and each lost visitor poses a threat to your conversion rate.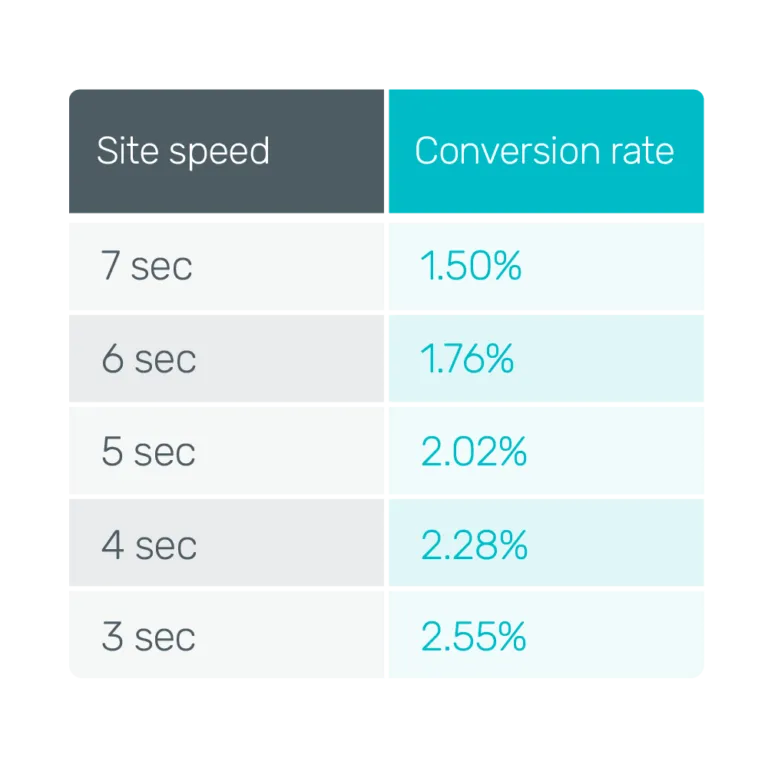 With holidays just around the corner, make sure that your store loading time is not going to be an issue this season. For starters, you can analyze it using such tools as GTmetrix or Google's PageSpeed Insights.
You'll be given a performance report with the top issues afterward, and suggestions on how you can improve your page loading speed. Often, the reasons behind the slow website speed are JavaScript issues, unoptimized images or videos, flash content, too many ads, excessive use of Shopify apps, etc.
2. Optimize your e-commerce store for mobile
Mobile devices are a crucial element of both research and shopping today, especially when it comes to holiday season preparations.
According to Adobe, 47% of online sales were transacted via smartphones during the 2022 holiday season, up 4% from 2021. Christmas Day set a new mobile record, comprising 61% of online sales — up from 58% last year. Similarly, during Cyber Week, 51% of sales came through smartphones, 5% more than last year.
Therefore, not optimizing your website for mobile means ignoring the majority and the experience they have. This can lead to higher bounce and decreased conversion rates, negatively impact your ranking in SERPs, not to mention the possibility of receiving bad customer reviews.
Make sure your visitors have a streamlined shopping experience no matter the device they choose to make a purchase – so that they can easily navigate your store, properly see the product photos, read the necessary information, and effortlessly fill the required fields when the time comes.
3. Get your customer service right
Customer service is that one direct touchpoint that shoppers have with your company. It significantly impacts not only their decision whether to return or not but also your overall brand image.
As the website traffic and orders increase during the holiday season, naturally, you also get more inquiries from website visitors and customers. It is kind of okay if you have a huge army of agents that can address each of them quickly (which is what shoppers expect), otherwise, long response times can encourage visitors to check out if your competitors can solve the same issue faster.
Mistakes are sometimes inevitable, but there are things you can do to minimize the chances of such a scenario.
CREATE (OR UPDATE) AN FAQ PAGE ON YOUR STORE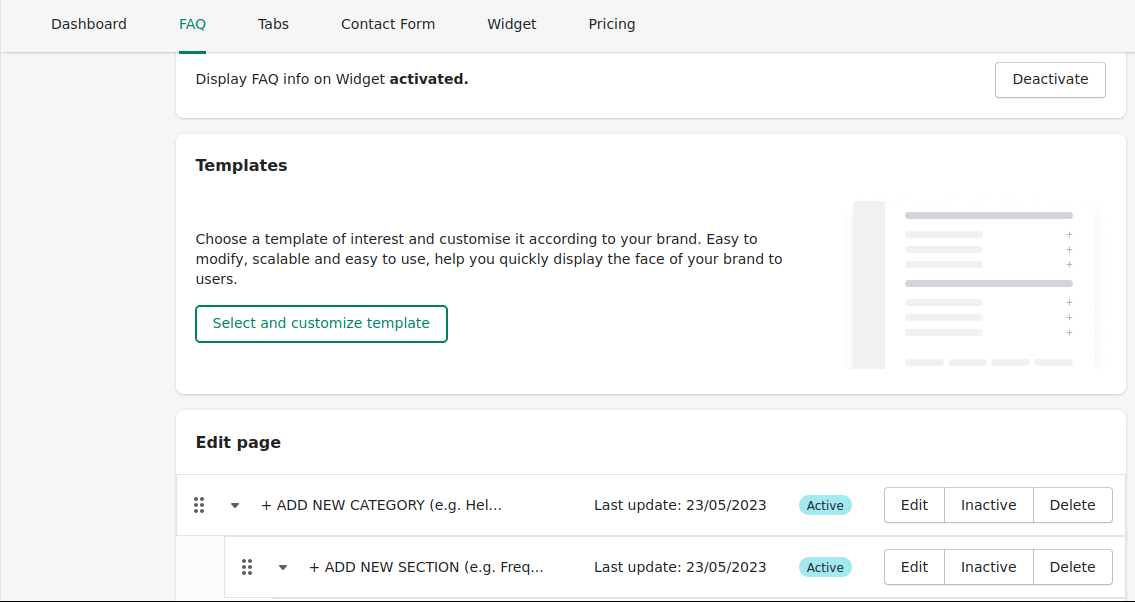 Adding a well-thought-out FAQ page on your store can help visitors find answers to their questions themselves, improving their experience and reducing the number of inquiries you have to deal with. It will save you some valuable time that you can spend on other demanding tasks instead of answering similar questions over and over again.
Go through your competitors' frequently asked questions, search your last year's inquiries, identify the problems your customers faced when shopping at your store, and make sure to provide detailed answers.
A nicely done FAQ page will also help you rank higher in search engines, allowing more people to discover your business.
Often, the holiday season can get a little overwhelming, and you definitely know what we mean if you've ever had to deal with holiday time customer service.
Equipping yourself with a help desk ticketing system should be at the top of your to-do list when preparing for the holiday shopping rush. It's a tool that will help you better organize your communications, see a bigger picture, and allow you to provide faster and, most importantly, more thorough customer support.
IMPLEMENT LIVE CHAT SUPPORT
The option to contact a business right away without even leaving the store or spending extra time looking for contact information can be a game-changer when it comes to purchasing decisions.
For this, make sure to install a live chat on your store so that your site visitors can reach out for any questions they have in real-time.
4. Fill your store with a Christmas vibe
Do you know how every year around the same time when you enter some physical store you can already feel that Christmas is coming? Decorations, music, the overall vibe?
Ideally, customers entering your online store should feel the same. Update your website for upcoming festivities to boost the mood and let store visitors know that you're a part of the e-commerce holiday game this year.
Some ideas to get you started:
Add a holiday element to your logo
Show how much time is left until Christmas sales start (countdown timer)
Use Christmas color combinations (green, red, white)
Add a Christmas banner to your store (that will also signal about your special holiday offers)
Add Christmas elements to your product photography if possible
Customize your social media buttons, etc.
5. Create Christmas guides for inspiration and… more sales
Lucky are the ones who don't have to go through multiple headaches until they finally find that perfect present for their loved ones.
As for the others, you can help them a little by creating Christmas gift guides that shoppers can use both for inspiration and completing their "gift hunt". For you as a store owner, gift guides provide an opportunity to showcase your products neatly, but there are still things you have to keep in mind if you want to increase your sales.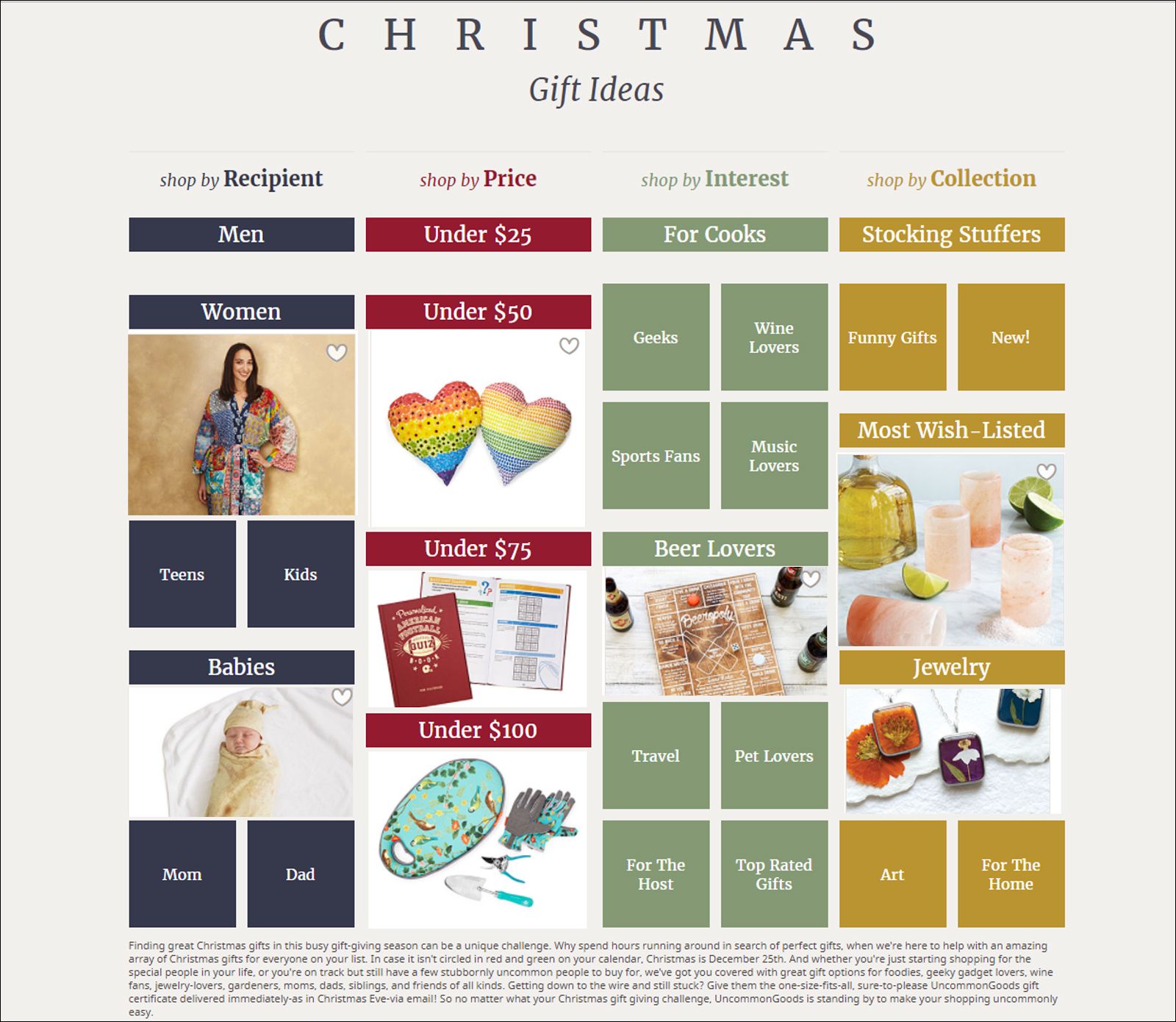 In other words, you can't just drop a bunch of random products into a Christmas section on your website and consider the job done.
It makes more sense to look at sales data and overall trends to identify your most popular products, shopper segments (e. g. gifts for her/him, gifts for children, gifts for parents, etc.), and follow the ongoing market trends. You can also hand-pick the gifts together with your team or even talk to your customers – what are their plans regarding their holiday shopping lists?
Highlighting your products in a gift guide and organizing them into categories can help your store visitors make their decisions at a glance. The more you do for them, the easier their choices are!
6. Review your product pages and make improvements
The problem with online shopping is that you can't physically examine the item you're about to buy – instead, you have to trust the information provided on product pages blindly.
Therefore, online businesses must organize their product pages in a way that is convincing and doesn't raise too many questions, meaning that every element of a product page should be carefully thought-out.
Here are some key things to keep in mind.
Avoid generic product titles, like skirt, candle, chair. Your product names should be as descriptive as possible and contain relevant keywords that will make them easier to discover.
Depending on a product, the details you provide might vary a lot (e. g. try to describe socks versus a photo camera). It's important to keep your product descriptions convincing, yet not to overdo with unnecessary information.
If the products you're selling require more details, think of breaking them up into different tabs, for instance, description, technical specifications, shipping, returns, etc. This way, you'll enable shoppers to get a comprehensive image of the item without overwhelming them with a messy paragraph containing very different information.
PRODUCT PHOTOS (AND VIDEOS)
After seeing your product pictures, shoppers shouldn't have any questions left. Make sure they're big and clear and showcase the product from different angles and in different contexts. If possible, use 360-degree images or videos. This can help to improve user experience and boost conversions.
CLEAR PRODUCT OPTIONS AND AVAILABILITY
Make sure it's easy to choose different product options, like size, color, etc., and it's clear that the item is still available. During the holiday rush, no one wants to deal with ordering stuff that's out of stock – there's usually not that much time for that.
Customer reviews are one of the "conversion boosters" when it comes to e-commerce, so if you can include them in your product pages, do it without much consideration. Everyone reads them and it's better to have everything in one place rather than encourage visitors to go and check them somewhere else. There's a chance they will never return!
Price is probably the most important element of a product page so make sure it's visible so that the users won't have to look for it for too long.
A must for any online store. If your potential customers know they can easily return the items that they're thinking about purchasing, that will just make their decision easier.
STRATEGICALLY-PLACED CTA BUTTONS
Make it easy for shoppers to add the item to their carts. Your CTA buttons, whether Add to cart or Buy now, should be conveniently placed and always accessible.
7. Set clear shipping and delivery expectations
This is important for a couple of reasons:
Hidden shipping costs are one of the most common reasons why shoppers abandon their carts.
People want to know how long it will take to receive their orders so they can plan accordingly.
If possible, offer free shipping – it's Christmas! You can set a specific amount that the customers have to spend to be eligible for the offer. For instance, spend $50 and we will deliver your order to your doorstep free of charge.
If you know that the times are busy and the delivery management and shipping times will take longer, state this in advance to prevent extra work for your customer support team and avoid angry clients. What also helps is to include an estimated delivery time with the order confirmation and offer real-time order tracking to keep shoppers more at peace.
8. Ensure a smooth checkout process
Checkout is that final stage where you definitely wouldn't want to mess up but well… It happens.
Unexpected costs are not the only reason why people leave without going through the checkout. Here are several others:
Forced account creation. Not everyone will trust you enough to provide their personal details or even need to have a permanent account in your store. Guest checkout is a must to encourage customers to complete their purchases.
Complicated checkout. Every additional step users have to take hurts their experience. Make sure that your checkout includes only the necessary fields and is as straightforward as possible.
Security concerns. Do everything that is under your control to ensure that your customers' financial and personal information is safe and the payment will be completed securely.
Lack of payment options. Provide as many payment options as you can, especially if your customers are international. Inability to pay for orders will once again boost your cart abandoned rates.
Enable autofill. A nice touch that will make it faster to go through the checkout.
9. Start promoting your deals
Once you're sure that your website is ready from the technical/design side, you can start promoting your deals and target potential customers.
It's best to use different marketing channels that complement each other and create a streamlined communication experience.
For instance, you can use good old email marketing together with SMS campaigns to boost open rates and reach more people.
Another option is to use social media as it can help to broaden your audience and improve customer engagement. You can either benefit from paid advertising, create shoppable posts on your channels that many users tend to enjoy, or invite shoppers to participate in holiday-themed contests. Ah, the freedom of imagination!
Get the bigger piece of online Christmas sales this year
As the holiday e-commerce sales numbers are expected to continue growing, there's no other choice but to start preparing both your online store and promotional materials for the upcoming festivities.
The online shopping experience has always been important, yet this year, with the rise of mobile commerce and people getting used to this new reality, providing top-notch experiences is what will play the lead role in customers' purchase decisions.
Follow the tips above and make sure you and your store are ready for holiday shopper influx to get the bigger piece of online Christmas sales this year. Merry upcoming Christmas and happy selling!